Cajun food is unlike any other. The flavors, smells, style of food, and even the culture are special. From the delicious crawfish to a perfect po-boy, there is a wide variety of popular Cajun meals but they all have something in common.
The spices used in Cajun food are specific, spicy, and give your favorite Cajun meal the delicious flavor you know and love! The blend of spices is really what makes any meal. They can add just a subtle hint of spice or can give your food a burst of flavor.
At Padna's Cajun Eatery, we serve up the best Cajun flavor in the Houston area, making you feel as though you are smack dab in the middle of Southern Louisiana. Our dishes are authentic, our crawfish are the freshest, and our restaurant is now open! Join us for the Grand Opening Party on July 21st. We are excited to share our delicious Cajun meals with everyone!
Our Cajun meals use a variety of spices that help us create that authentic and amazing taste. In this blog, we are going to talk about some of the popular spices found the Cajun cuisine.
Cajun Seasoning
Cajun seasoning is obviously a popular spice in Cajun cuisine. This seasoning adds an explosion of flavor, a hint of spice, and a delicious taste to any meal. Sprinkle this seasoning on just about everything to give your meal a tasty touch. You will find Cajun seasoning in jambalaya, fish, and chicken dishes, along with many other meal options.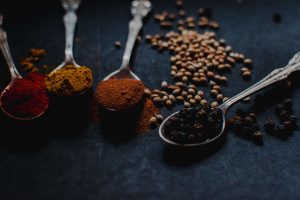 Bay Leaves
If you have ever cooked a meal at home that instructs you to add bay leaves, only to remove them before serving, you may question if bay leaves even add them much flavor. Bay leaves are important in Cajun dishes and can bring a lot of flavor to the table. We don't skimp out on bay leaves in our dishes and neither should you! Be sure to add some bay leaves to your recipes for more flavor.
Garlic
Garlic is a popular spice in many dishes, but it is a much in Cajun foods. There is a very distinct taste that comes with garlic and it can help bring flavors together. Garlic can be added to Cajun dishes in powdered form, minced, or diced into bigger pieces. Garlic adds a ton of flavor that we all know and love.
Cayenne Pepper
This spice will add some heat to a dish while also giving it more flavor. While many Cajun dishes are spicy, it isn't about the heat factor, rather it is about the added flavor. Cayenne pepper can give your dish the right amount of spice without being too overbearing.
These are only a few of the main spices that are commonly used in Cajun cooking. The spices are delicious, flavorful, and can help create that authentic Cajun taste. Be sure to stop by Padna's Cajun Eatery to try our delicious dishes for yourself! Also, stop by for our Grand Opening Party on July 21st and enjoy the taste of Southern Louisiana right here in Houston! Contact us to learn more.